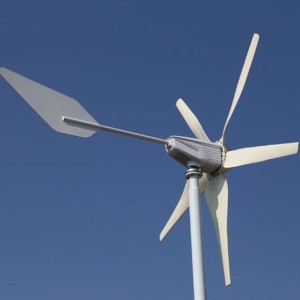 The Asian Development Bank (ADB) and the Government of Myanmar inaugurated a solar photovoltaic (PV) mini-grid system in Mandalay.
The inauguration ceremony in Kyet Su Taw Village, Kyaukpadaung Township, was attended by Dr. Tun Win, Deputy Minister of Agriculture, Livestock and Irrigation (MOALI), U Sai Kyaw Zaw, Ethnic Affairs Minister of Mandalay region, and U Khant Zaw, Director General of the Department of Rural Development at MOALI. ADB was represented by Andrew Jeffries, Director of the Energy Division at ADB's Southeast Asia Regional Department, Won-Mok Choi, ADB Executive Director and Choon-Sik Jung, Energy Specialist in charge of this project.
"ADB is happy to support the introduction of one of the first solar PV mini-grid systems and the first to use a pre-paid meter and pay-as-you-go system in Myanmar," said Andrew Jeffries. "It will serve as a model for community-based electrification and livelihood development using renewable energy in the country's dry regions."
Only one-third of Myanmar's nearly 64,000 villages are currently electrified. For the government to meet its target of 100% electrification by 2030, it must supply power to 40,000 villages through grid extension and off-grid electrification over the next 14 years.
The project, financed by the Government of Japan through the Japan Fund for Poverty Reduction, is supporting the Government of Myanmar's policy of scaling up access to energy in the selected villages. It has established community-based organizations called Village Energy Committees and will enhance community livelihoods that are linked to the availability of electricity.
The project is also developing a geospatial investment plan for these regions, and strengthening the capacity of government institutions to design and implement small-scale renewable energy systems in off-grid areas.
The lessons learned from the pilot project will help formulate guidelines, standards, and regulations for future off-grid renewable energy projects in the country. An international investor forum is tentatively planned in the first quarter of 2017 to share the project's experience and findings with the government, the private sector, and other stakeholders through an investment plan with proposed projects, business models and financing recommendations.