By Solar Times Bureau.
Rs. 33,750 is saved per month and in a year Rs.4, 00,000 lakh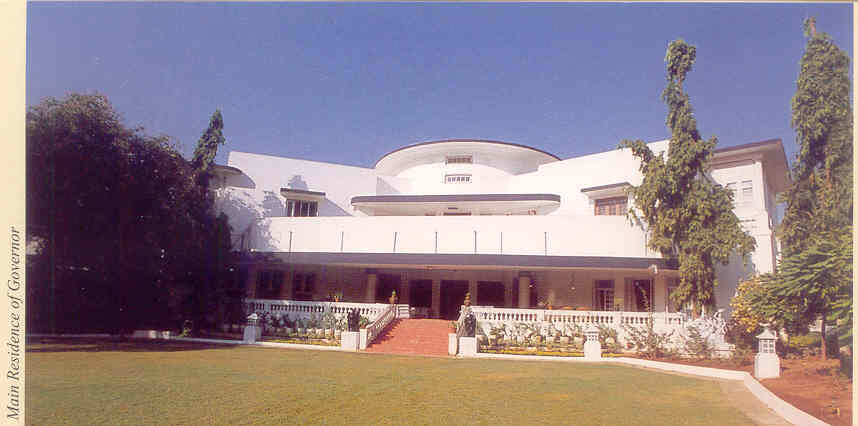 While government is encouraging common people for opting for renewable energy, they them self are also opting for renewable energy, in order to go green in at a low cost and to set an example for people. Andhra Pradesh Raj Bahvan is going to utilize solar energy for its lighting system. States of Jammu Kashmir and Gujarat were first to utilize solar power for their governor bungalows.
To produce solar power initialization of solar power packs of 41.05 units (KWp) capacity was done in at the various blocks in March 2012, to fulfill the requirements of the Bhavan in a green way. Almost 70% of the buildings of Raj Bhavan are powered on solar energy system. Apart from satisfying the power needs of the buildings, street lights at Raj Bhavan are also powered by solar energy, the induction lights and solar lights are installed at the streets with green lighting system.
The officials at Raj Bhavan says that, solar power system has cut down the electricity expenses a at considerable rate. The solar power system generates 190 units per day and the consumption of power at Raj Bhavan is nearly 150 units per day, in one month it consumes 4,500 units. As per new tariff rates one unit of conventional system costs Rs. 7 per unit, in this way Rs. 33,750 is saved per month and in a year Rs.4, 00,000 lakh.
"The solar lighting was installed at a cost of Rs 96 lakh funded under the Special Area Demonstration Project scheme in April 2011project," N Ramesh Kumar, principal secretary to the governor, told reporters. "The governor wants people to consider renewable energy seriously and conserve electricity and water for a better future," the principal secretary said.
Government is not only considering solar energy, but also it is optimizing water harvesting system for Raj Bhavan' water requirements. . Ten water harvesting pits were dug up at different locations on the sprawling Raj Bhavan to arrest flow of storm water. Until the pits were provided, the storm water used to drift towards the road, inundating the main road up to the rail track at Makta as the Raj Bhavan is located at an elevated position. Now, the problem has been solved, the officials said.