By Solar Times Bureau.
Proposed to double renewable energy capacity in the country from 25,000 mw in 2012 to 55,000 mw by 2017.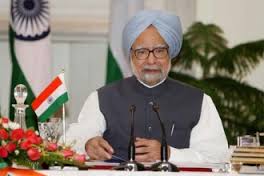 On 17th April, 2013 Prime Minister Manmohan Singh inaugurated the fourth Clean Energy Ministerial. In the inauguration ceremony PM discussed about the issues related to clean energy and to increase the efficiency of clean energy. He agreed that subsidies should be provided for clean energy to overcome to financial problems, even he blamed rich economies for the bulk of green house gas emission.
PM also expressed concern over the "painfully slow" progress in climate talks and said the goal of stabilizing global temperatures was "nowhere in sight". Justifying the need for subsidies, Singh said investments in the sector were subject to technological, commercial and regulatory risks. "For the moment, green energy is not viable on its own without subsidy or regulatory incentives. Investors obviously need assurance that these incentives will continue."
He said market forces alone would not be able to provide sufficient financing in this environment unless the risks of policy change were appropriately addressed. The pace of reliance on new energy sources was constrained by the fact that they were more expensive than conventional energy. Though the cost of solar energy has nearly halved over the last two years, it was still higher than the cost of fossil fuels-based electricity.
PM said India was taking steps to exploit non-conventional clean energy sources like solar and wind power and has proposed to double renewable energy capacity in the country from 25,000 mw in 2012 to 55,000 mw by 2017.
Further he said India was keen to ensure induction of the best technology and also to encourage domestic production of the equipment needed for adding solar capacity. Noting that India was potentially a large market for production of such equipment, he urged global manufacturers to set up production facilities in the country in this area.
Energy ministers from 20 leading economies are attending the conclave to chart a course for promoting clean energy. The India round is being co-chaired by Planning Commission deputy chairman Montek Singh Ahluwalia and US energy secretary Steven Chu.
On climate talks, Singh said rich nations were best placed to provide workable solutions to mitigate climate change. He said industrialized nations also had high per capita incomes which gave them the highest capacity to bear the burden. "They are technically most advanced, and to that extent, best placed to provide workable solutions not only for themselves but for the whole world."
The PM said while it must be ensured that the negotiations under the UN Framework Convention on Climate Change reaches some acceptable outcome, individual countries have to take action to increase energy efficiency and also to promote clean energy.