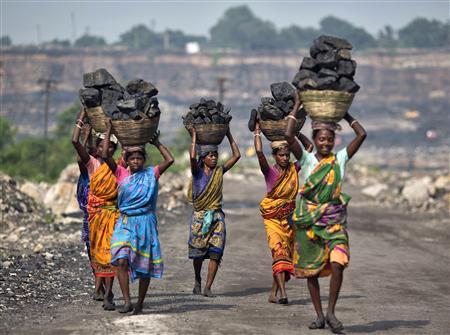 By Solar Times News Service
The Union Cabinet chaired by the Prime Minister Shri Narendra Modi has given its approval for allowing flexibility in utilization of domestic coal for reducing the cost of power generation.
The objective of the proposal is to allow flexibility in optimal use of domestic coal in efficient Generating Stations resulting in reduction in the cost of electricity generation and reduce the power purchase cost of State Distribution companies. Such flexibility will be able to leverage coal to electricity conversion, efficiency of equipments as well as transportation cost optimization.
This would create new thrust in promoting efficiency, optimum utilization of natural resources as well as overall economic benefit in the power sector in the country. This will result in coal transportation cost reduction as well as savings in energy used for transportation and may also result in removal of congestion of Railways network. This will also be a more environment friendly arrangement as less coal will be used to produce more power and also the distance for transportation of coal would be optimized.
This proposal is also in line with the UDAY scheme of Government of India which also envisages liberally allowing of coal swaps from inefficient plants to efficient plants and from plants situated away from coal mines to pit head to minimize cost of coal transportation thus leading to reduction in cost of power.
The proposal envisages that all the long term coal linkages of individual State Generating Stations shall be clubbed and assigned to respective states / state nominated agency. Similarly coal linkages of individual Central Generating Stations (CGS) shall be clubbed and assigned to the company owning the CGS, to enable the efficient coal utilization amongst end use generating stations.
There shall be flexibility in use of such coal amongst the generating stations of state owned utilities, plants of other state power utilities, company owning the Central Generating stations and IPPs, amongst each other.  In case of use of coal in State/ Central Generating Plants, the deciding criteria shall be plant efficiency, coal transportation cost, transmission charges and overall cost of power.
In case of use of coal assigned to the State in Private Generating Stations, power through substituted coal shall be procured on bidding basis from amongst the competing private sector plants, where the source of coal, quantity of coal, quantum of power, and delivery point for the receipt of power shall be indicated upfront.  The Central Electricity Authority shall in consultation with all the Stakeholders, issue the methodology for implementation of use of coal assigned to the State(s) in their own Generating stations, other State Generating Stations, CGS and IPPs. Similarly methodologies for use of coal by company owning CGS for use of coal in their own plants or any other efficient plants shall also be issued by Central Electricity Authority.