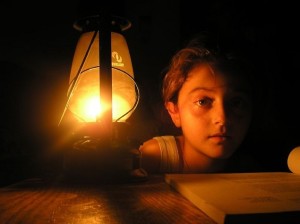 By Solar Times News Service
The Minister of Power & Renewable Energy said that at present, India is importing power only from Bhutan.  The imported power is mainly Bhutan's surplus power from hydro stations commissioned in Bhutan with the assistance from the Government of India. During 2015-16, energy imported from Bhutan was about 5 Billion units (BU), the Minister added.
During 2015-16, the energy shortage was 2.1% which is the lowest ever in a single year.
As reported by the States / UTs, the details of energy shortage in terms of electricity in the country during the last two decades are given below:-
Year
Requirement
Availability
Shortage
(MU)
(MU)
(MU)
(%)
1991-92
2,88,974
2,66,432
22,542
7.8
1992-93
3,05,266
2,79,824
25,442
8.3
1993-94
3,23,252
2,99,494
23,758
7.3
1994-95
3,52,260
3,27,281
24,979
7.1
1995-96
3,89,721
3,54,045
35,676
9.2
1996-97
4,13,490
3,65,900
47,590
11.5
1997-98
4,24,505
3,90,330
34,175
8.1
1998-99
4,46,584
4,20,235
26,349
5.9
1999-00
4,80,430
4,50,594
29,836
6.2
2000-01
5,07,216
4,67,400
39,816
7.8
2001-02
5,22,537
4,83,350
39,187
7.5
2002-03
5,45,983
4,97,890
48,093
8.8
2003-04
5,59,264
5,19,398
39,866
7.1
2004-05
5,91,373
5,48,115
43,258
7.3
2005-06
6,31,554
5,78,819
52,735
8.4
2006-07
6,90,587
6,24,495
66,092
9.6
2007-08
7,39,343
6,66,007
73,336
9.9
2008-09
777,039
691,038
86,001
11.1
2009-10
830,594
746,644
83,950
10.1
2010-11
861,591
788,355
73,236
8.5
2011-12
937,199
857,886
79,313
8.5
2012-13
995,557
908,652
86,905
8.7
2013-14
10,02,045
9,59,614
42,431
4.2
2014-15
10,68,923
1,030,785
38,138
3.6
2015-16
11,14,235
10,90,713
23,522
2.1
Source: Ministry of New & Renewable Energy