By Solar Times Bureau
Ministry is coming up with the installation of two more projects in Public Private Partnership (PPP) mode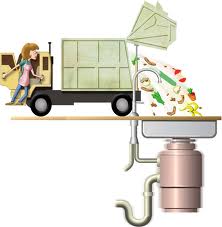 Considering the urgent need of waste management in the country the Ministry of New and Renewable Energy Resources (MNRE) has commenced with the projects of power generation from Municipal Solid Waste (MSW) in the cities of Bengakuru, Hyderabad, New Delhi and Pune. MNRE has taken up five pilot projects for power generation from MSW. The solid waste management is the major serious problem faced by the country as the population is increasing rapidly the consumption and wastage is also increasing simultaneously.
Ministry has implemented the projects in accordance with the directions of the honorable Supreme Court dated 15th May, 2007 under the programme on Energy Recovery from MSW. These projects are based on indigenous technology to generate green and clean energy, in order to recycle the large quantum of waste instead of burying in the land and create land pollution and also to satisfy the high demand of energy consumption.
After the successful installation of the five energy recovery projects based on MSW ministry is coming up with the installation of two more projects in Public Private Partnership (PPP) mode.
The Ministry has not assessed so far efficiency of other new emerging technologies, including the Sweden Model that produces energy from wastes without direct combustion. Projects based on such technologies can be implemented in the country with the adoption of improved Waste Management Practices and Methods leading to its segregation and therefore improvement in calorific value of the waste.
Still India is new in waste management and in generation of renewable energy, but proper guidance and awareness amongst people about the segregation of waste and improved technologies and the progress in R&D of methods and technology can acquire the assumed achievements in the Waste Management Practices and Methods. The government and companies of Waste Management system is putting efforts in creating awareness regarding the waste management practices and system to achieve the desired target.
List of Municipal & Urban waste based power projects taken
S. No
Project promoters
Location
Capacity

(MW)

Technology
Present Status
1
M/s. TimarpurOkhla Waste Management Private Ltd. (TOWMCL), JindalITF Centre, 28Shivaji Marg, New Delhi (Promoted byJindal Urban Infrastructure Ltd.)
Old NDMC Compost Plant, New Okhla tank, New Delhi

16

Combustion
Commissioned
2
M/s East Delhi Waste processing Company (P) Ltd., New Delhi (Promoted by DIAL, IL&FS Energy Dev. Co. Ltd. (IEDCL) and  SELCO International Ltd.)
Gazipur, Delhi

12

Combustion
Under installation
3
M/s SrinivasaGayatri Resource Recovery Limited No. 303,ShreshtaBhumiComplex, No. 87,  K.R. Road, Next toGayana Samaja, Bangalore
VillageMandur, Bangalore

8

Combustion
Under installation
4
M/s. RDF Power Projects Ltd. 401, GaladaTowers, Adjacent Lane to Pantaloons, Begumpet, Hyderabad
ChinnaravulapallyVillage, BibinagarMadal in NalgondaDistrict, A. P.

11

Combustion
Under installation
5
M/s. Rochem Separation  Systems (India) Pvt.  Ltd., 101, HDIL Towers,Anant KanekarMarg, Bandra (E), Mumbai.
Pune

10

Gasification
Under installation
6
M/s. Delhi MSW Solutions Ltd., Sector-5, Pocket No-1, BawanaIndustrial Area,

Bawana, New Delhi. (promoted byRamky EnviroEngineers Ltd., Hyderabad)

 Bawana, Delhi

24

Combustion
Under installation

7.

M/s. SolapurBio-Energy Systems Pvt. Ltd., CBDBelapur, Navi Mumbai.

Solapur

3

Biomethana- tion
Under installation