By Solar Times Bureau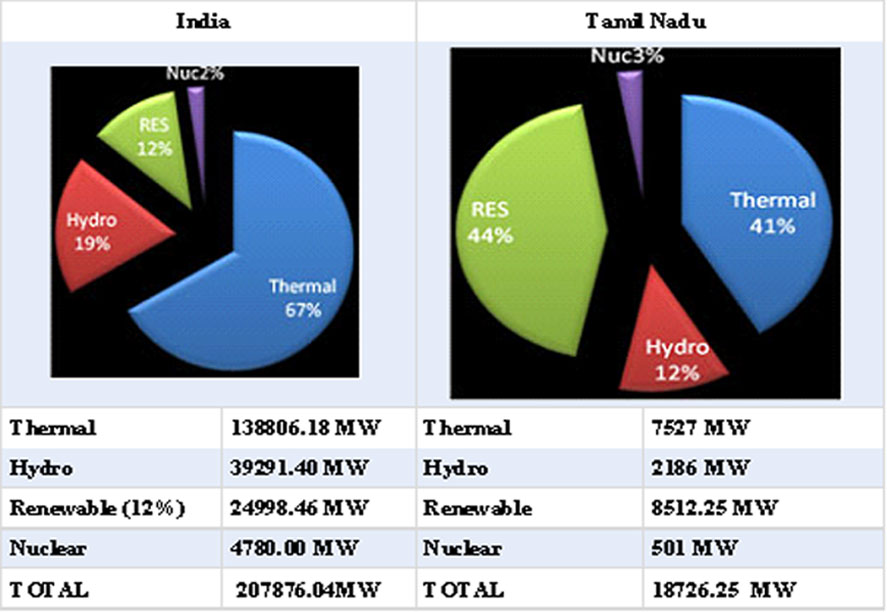 The Ministry has released an amount of Rs.153.46 crore during the last 5 year under its various programmes 
    Tamil Nadu state government has always implemented majors to optimize maximum renewable energy; the state has a separate agency Tamil Nadu Energy Development Agency (TEDA) for renewable energy R&D for its technology and production. Ministry of New and Renewable Energy has always supported TEDA for the developments of renewable energy in the state.
With the support of MNRE TEDA has been successes in installing power plants for wind power, bio-power, hydro power and solar power in the state, to generate more quantum of renewable power. Understanding the importance of renewable energy TEDA implements the programmes, so as to achieve their target to be the major optimizers of renewable energy.
Till date TEDA has installed power plants of 7162 MW of wind power, 547 MW of bio- power, 123 MW small hydro and 17 MW solar power projects have been setup. This apart, about 37.2 MW off-grid renewable energy systems have been also installed. This power plant has supported the state to generate 44% of renewable energy, 12% hydro energy, they have reduced the use of thermal energy to 41%, where as India produces only 12% renewable energy and produces 67% of thermal energy.
Looking at the performance of TEDA in the generation of renewable energy, the ministry is extending the technical and financial support for the implementation of various schemes and new power plants of wind, solar, bio-energy and small hydro energy, in order to produce more quantum of energy.
Apart from support for R&D programmes in academic institutions, a dedicated centre for wind energy technology has been setup in Tamil Nadu. The Ministry has released an amount of Rs.153.46 crore during the last 5 year under its various programmes in the States of Tamil Nadu.
 

Renewable Energy

Programme/ Systems

 

 

Cumulative Achievement (MW)

Wind Power

7162

Bio-Power

547

Small Hydro Power

123

Solar Power

17

Waste Water

4.25

Bagasse Cogeneration

659

Total

8512.25